The simple yet effective practise of walking to lose weight is something I have covered in an earlier post, but I think it needs more looking at here as a viable and very enjoyable way of keeping your vitality levels up, moving that body and keeping the weight from increasing!

So what's so important about walking that it needs an extra post in this already well stuffed blog of mine?
An Almost Universal Exercise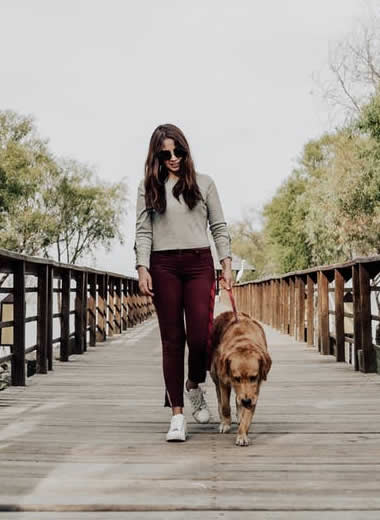 The main reason I want to re-visit this aspect of health and weight is because it is an almost universal exercise that most people can do, excepting of course those who cannot through physical limitations. But for people who find it difficult or unsavory to undertake other forms of exercise, then walking is one that they can do and get a great deal of benefit from.

For anyone who is working with a diet to lose weight, this is an excellent addition to the overall strategy.

It doesn't mean you have to wear any special clothing, or schedule a routine of any kind, or even walk for a set amount of time or go a set distance. It all counts in the long run, although it's obvious that the more you do, the greater the benefits to your health and the more it will work in you favor to help you to not just keep your weight steady, but can even help you to lose any excess.
Managing Body Size
To maintain your body size and weight as it is, you can walk normally, take yourself off around the block, or walk to the local park, or to the shops or go to visit a friend or relative that lives nearby. It can be a few hundred yards or a mile or more, depending upon what you feel comfortable with.

If you need to go that bit further and lose some weight and burn calories to achieve it, then walking at a brisk pace and for longer is necessary. Again, the longer and farther you walk, the better in terms of your health, fitness levels and the all important final measure when you get on the scales at the end of the week.
Increasing the Pace
When you get used to walking more often and for greater distances every day, you can start to work on the way that you walk to get even more benefit from it. By this, I mean you can start to walk a little faster, with more determination and with more purpose.

This forces your body to work a little harder and rewards you with more calories being burned, which is after all what you desire. It fits in nicely with whatever kind of low calorie diet you have chosen to work with and gives you that extra boost you would not have had otherwise.

If you own a dog, then this is the perfect excuse to get out of the house and walk more often and for longer as your dog will appreciate the extra exercise as well as you! Walking a dog naturally makes you walk faster to keep up with him or her, which burns more energy too!

However you do it, walking for weight loss is an excellent means to that end and one that, if you haven't already, should be one that you actively explore as a viable means of maintaining your correct weight.

[BACK TO TOP]

Posted on Sun, 10 Jan 2010 in Exercise | 21 Comments