This week, a study published in the New England Journal of Medicine has highlighted the risk of suffering a stroke or heart attack increases when people who have a history of heart disease and are overweight take Meridia, a prescription weight-loss drug.

The study, known as SCOUT, brings confirmation for the long standing concerns over the safety of Meridia, especially in people with heart problems who have already been warned not to take the drug.
Tighter Regulation Called For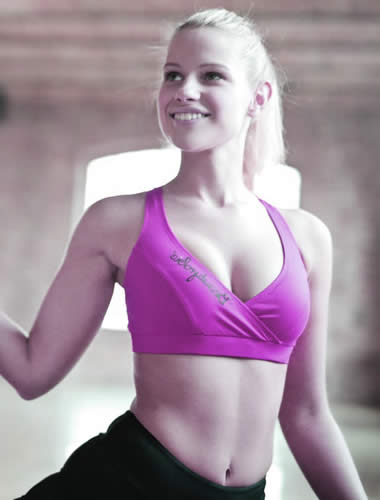 Later this month, an advisory committee of the FDA (Food and Drug Administration) is scheduled to meet in order to discuss the possibility of increasing the level of regulation for Meridia. The study's preliminary results have prompted the meeting, which were initially released in November 2009 by the agency.

The study was sponsored by the manufacturer of the drug, Abbott Laboratories. In it, researchers followed the progress of 10,744 overweight and obese people who had type 2 diabetes, heart disease or and a heart disease risk factor such as hypertension for approximately three and a half years.

In that time, it was found that of the people taking Meridia, 4.1 percent had a nonfatal heart attack and 2.6 percent suffered with a stroke. This compared with 3.2 percent and 1.9 percent respectively of a control group the people who took a placebo.

The findings of the study mean there is a 28 percent increase in the risk of suffering a heart attack and also a 36 percent increased risk of suffering a stroke.
Better News fo Diabetics
On the flip side, diabetics with no history of heart disease who took Meridia did not show any increase in their the risk of suffering a stroke or heart attack. The researchers failed to find any differences in the rates of death from any causes in people who took the drug versus those that took the placebo.

Meridia has an active ingredient, sibutramine, which suppresses appetite by acting on levels of norepinephrine and serotonin which are chemicals produced in the brain. The drug is designed only to be used by people who are very overweight or clinically obese.

It is not recommended for those who are merely a little overweight and trying to slim down.

W. Philip T. James, M.D., was the lead researcher in the study. The obesity expert at the UK's London School of Hygiene and Tropical Medicine says that this study highlights that people with existing heart problems should not be prescribed with Meridia for fat loss.

However, he also added,


"It does not prove that you should extrapolate the data to the normal population for which the drug is intended."
What Are the Alternatives?
Instead of turning to a drug or product to try to reduce fat levels and lose some weight, it is often a far better alternative to take the natural approach. After all, there is no magic pill for weight loss!

Let your food help you body to normalize it's size. There are many studies that agree eating natural whole foods is much better for you than processed and packaged food products.

By changing your eating habits to stop eating processed snacks and stop drinking sugary drinks as well as to prepare and cook your own meals made from a balance of wholesome ingredients like fresh meat and vegetables, or better still to follow a plant-based diet altogether, it is very possible to see marked improvements in health and body size.

[BACK TO TOP]

Posted on Thu, 02 Sep 2010 in News | 1 Comments