Singer and popular diva Jennifer Hudson has made an amazing success of her weight loss plan to get herself looking great, as I think you'll agree from the photo below.

The dedicated mom and highly acclaimed performer, gave birth to her baby boy around a year ago, but instead of taking time off to take it easy, she has worked on her figure to go from flab to fabulous!
Weight Watchers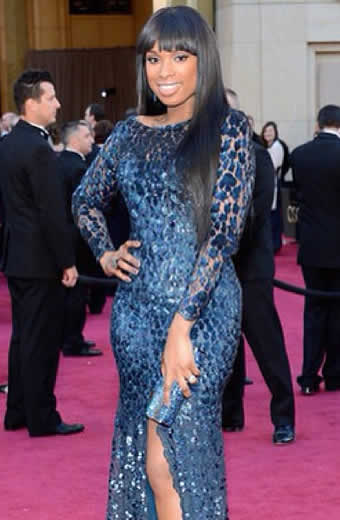 Hudson managed to trim fer figure down from a hefty size 16 to a slinky size 6 and now looks absolutely amazing. As a reward for her efforts, she has been chosen to lead the Weight Watcher's Lose For Good campaign. This is a plan that:


"...encourages healthy but low-cost eating by teaching families how to fight hunger while tackling obesity."
In essence, it works by giving back for an incredible cause while you lose weight by doing it using Weight Watchers:
"WW members and online subscribers who drop pounds will assist the company in donating $1 million to hunger-fighting organizations: Share Our Strength and Action Against Hunger."
New Figure
Naturally Jennifer is totally enjoying her new figure. You have to admit she looks like a total knockout! She admits that she doesn't think she will ever be skinny, although she says that her weight, body shape and the way it is now, is a really good and natural size for her.

I bet you're wondering how she did it?

Actually it was pretty simple stuff. Jennifer worked with the celebrity trainer Harley Pasternak while eating smaller portions of healthier food and at the same time cutting out the junk food, snacks, takeouts and soda!

The combination of smaller meals, lower sugar and calorie count each day and getting her body moving with a great workout under supervision of a professional trainer all added up to steady and healthy weight loss and that slimmer, trimmer figure.

It's easy, when you know how, isn't it?

[BACK TO TOP]

Posted on Sun, 05 Sep 2010 in News | 3 Comments