America's number one weight loss diet delivery company, Nutrisystem have replaced their big star endorsers Marie Osmond and Dan Marino with real people who lost weight using their diet system in their latest weight loss campaign.
Genuine Actual Customer Testimonials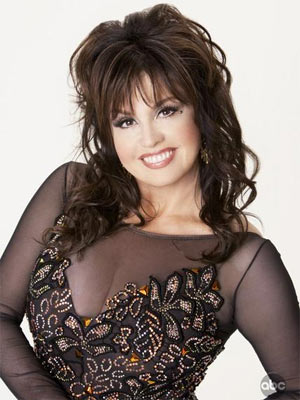 In a bid to attract more dieters to their convenient and easy style of dieting, Nutrisystem have replaced the big names who have endorsed their advertising campaigns over the years with genuine customer testimonials. The thinking behind this change of direction for the diet plan giants is to show potential and new customers that it is not just the stars who can lose weight using their system, but ordinary folks too.

According to Chief Executive Officer Joe Redling,
"These are real people, we want them to inspire others"
Their new campaign's change of direction marks the first time in the thirty eight year history of Nutrisystem where the company has moved away from using big name celebrities to promote its diet meals. To get the video taped testimonials, Nutrisystem mailed out Cisco Systems Inc. Flip video cameras to their clients back in September to get testimonials from first person anecdotes about their dieting successes that they subsequently used in their latest TV d campaign.

Customer Charlotte Husser, 54, lost 32 pounds and dropped her dress size to a six after eating Nutrisystem meals for five months and is one of several featured in the company's newest TV commercials. She said,
"What you're hearing from me has to come from the heart. There's no script"
Big Names will Still Appear in Advertising
Joe Redling said that his company will continue using both Osmond and Marino in some of its advertising, although this will be toned down a lot. According to Baker Street Advertising's executive creative director Bob Dorfman, celebrity endorsers are risky.

Advertisers are being more cautious about using big name celebrities mainly because their outward appearance and personal lives are increasingly becoming reported on and often cruelly dissected in the tabloid newspapers, magazines and on TV. They have to look good 100 percent of the time and if they have a bad day, you can bet the paparazzi will be there to capture it.

Information sourced from Bloomberg

[BACK TO TOP]

Posted on Wed, 29 Dec 2010 in News | 5 Comments