Starting in May and running until September 2022, the massive Nutrisystem Partner Plan Giveaway is underway with a top prize of $25,000!

Do you want to take part in this year's amazing Nutrisystem Spring into Summer $100k cash giveaway?

It's easy and you don't even need to make a purchase if you don't want to. Of course, the affordable cost of Nutrisystem might grab your attention, so if you do feel like starting this diet, go right ahead!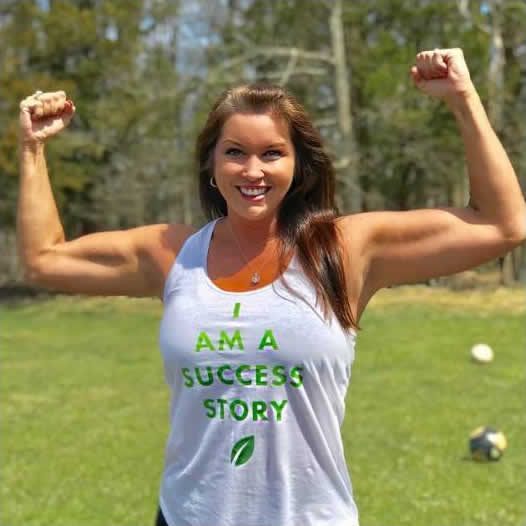 All you have to do is visit the official Nutrisystem website and check out the promotion by following the links on the home page.
How to Enter
According to the rules, there is no purchase necessary to enter or win Nutrisystem's $100,000 Spring Into Summer Better Together Giveaway.

To enter, either:
The top Prizes include:
Grand Prize of $25,000
6 First Prizes of $10,000
3 Second Prizes of $5,000
The promotion started on May 11 and ends on September 30, 2022 at 11:59:59 PM ET.

There is a limit of one entry per household.
Eligibility
To be eligible to join the giveaway, you need to be resident in any one of the 50 United States and the District of Columbia.

You also need to be at least 18 years of age (or the age of majority in your jurisdiction, whichever is older as of the date of entry).

You can't be an employee of Nutrisystem Inc or any company associated with it. See the full set of rules on the Nutrisystem website for full details.
When is the Grand Prize Draw?
The grand prize will be drawn on September 30, 2022. Winners will be notified by email or telephone on October 3, 2022.

If you are a winner, congrats in advance!

If not, don't worry as there will be probably be another big giveaway next year for sure.
Do You Need to Lose Weight?
It might sound like an obvious question, as you're already here and reading this, but if you really do need to lose some weight and other diets and programs have not been working for you, now would be a good time to try out Nutrisystem to lose weight and see how it can help you.

As long as you're happy to let someone else do all the work for you so all you need to do is eat the food that is provided for you, Nutrisystem can be a real winner in more ways than one!

Join the thousands of success stories that Nutrisystem has helped to create already this year by ordering your first month of meals from the diet plan of your choice. If you like the idea of "easy weight loss" then you're not going to find anything that is much easier than eating the food that Nutrisystem sends you!
Summary
Whether you want to sign up for a diet plan tailored you your specific needs or you're happy to keep trying to lose weight on your own, you can still enter this fantastic cash prize giveaway.

If you're only seeing this just now, you should get your entry in as soon as you can, because the summer is going by pretty fast and it will soon be time for the grand prize draw to take place.

Don't miss out on your chance to win some serious cash!

[BACK TO TOP]

Posted on Tue, August 2, 2022 in News | 0 Comments