If you're obese and frail and have started dieting to try and lose weight, you must also exercise if you want to prevent your frailty becoming worse due to bone density loss.

Exercising does a lot more than just keep you fit. It builds muscle mass and helps maintain a healthy bone density for a stronger, more resilient body.
Stay Strong, Fit and Healthy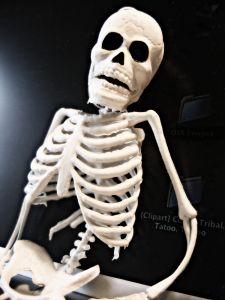 This is the message that stems from a study conducted by researchers at the University of Rochester Medical Center in New York. The research findings were presented at the 2010 Annual Meeting of the American Society for Bone and Mineral Research.

According to Dr Krupa Shah who was one of the lead researchers in the study, while weight loss can improve metabolic rates and reduce the risk factor for coronary heart disease in older obese adults, it can also lead to bone loss, which can increase the risk of fractures. Before the study was commenced, it was not known if exercise would alter these effects.

The study involved a randomized group of 107 obese individuals all over the age of 65 who had a BMI (body mass index) of over 30 kg/m2 into four groups. These were assigned as group 1: diet only, group 2: exercise training, group 3: diet plus exercise training, and group 4: control group that were just given advice on healthy lifestyle.

Additionally, all of the participants were given a daily supplement of 1200 - 1500 mg calcium and 1000 IU vitamin D.

At the end of the one year study, the weight loss results were group 1: lost a mean of 10lbs, group 2: no change in weight, group 3: lost a mean of 9 lbs and group 4: no change in weight.
Bone Density
An additional statistic was revealed by the study in that the participants in group 1 that only dieted were found to have a mean total hip bone mineral density reduction of 2.3 percent. Group 3 and which dieted and exercised and the control group 4 had no change in hip bone mineral density.

Interestingly, group 2, which exercised only registered a mean increase in hip bone mineral density of 1.3 percent.

The moral of this story is that if you want to lose weight and maintain healthy bones, you really should combine a healthy diet with some daily exercise to maximize your chances of success both in the short and long terms as well as maintaining a healthy body as well as a healthy skeleton!

[BACK TO TOP]

Posted on Wed, 27 Oct 2010 in News | 4 Comments