This post looks at the breaking news that actor John Goodman has revealed that he has lost in excess of one hundred pounds in weight thanks to a diet and lifestyle change.

Even though we all know that actors have to watch their looks most of the time and thin is the in way to be, but there are some actors who are well known for their larger than life personalities that are matched by their larger than life girths.

One of these for many years was actor, comedian and one time part of the TV show "Roasanne" husband and wife team, John Goodman.
Couch Potato No More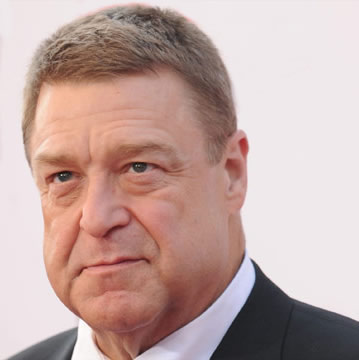 For way too long, the 58 year old "Arachnophobia" and more recently "Treme" star by his own admission was a couch potato. But recently, he decided that sitting around and dreaming up what he was going to do next was a waste of time, creative energy and effort and decided to get up off the sofa and start getting back into shape.

In the process, he has so far lost an amazing 100 pounds and is still losing.
How Did He Lose So Much Weight?
To achieve this monumental feat of slimming, John first stopped drinking three years ago. He then hired the high profile health coach and trainer Mackie Shilstone, who has been involved with training many athletes including the well known tennis player Serena Williams. In a change of diet, he cut out sugar and now trains six days per week.

Of this, he said, "I'm breaking a sweat but I'm not going nuts."

John is taking this very seriously as he remembers well what is was like to be so heavy and does not want to go back there. He is running and exercising and has become very agile and fit.

Putting things in perspective, John has decided that before he starts taking roles as an action hero, he needs to do some work on updating his wardrobe. "I just ordered some nice slacks," he says. "I finally got them and they're too big now." I think a lot of you will agree, that's actually a nice problem to have.

While I don't condone the tactic of trying to shed pounds very quickly, it is certainly possible to lose a large number of them over a reasonable time and look great for the cameras. Who said rapid weight loss had to be all pain or no gain...

[BACK TO TOP]

Posted on Fri, 06 Aug 2010 in News | 1 Comments