A high profile trial into the possibilities of a new weight loss therapy has been closed down by its sponsors, Amylin Pharmaceuticals along with its Japanese partner, Takeda Pharmaceutical.

The San Diego company shut down its second phase clinical trial of its experimental obesity therapy voluntarily following a problem that became apparent with one of the ingredients used in the treatment.
A Potential Weapon in the Battle Against Obesity
This represented a potential new weapon in the on-going battle against obesity. The problem highlighted involved the trial's antibody activity that may have had the effect of neutralizing the effects of metreleptin.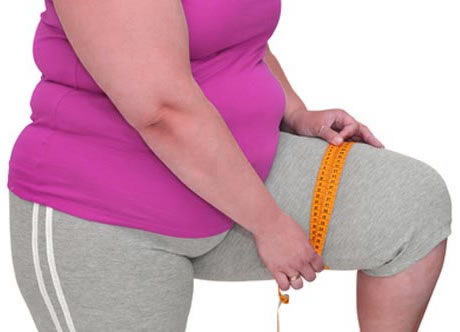 This was noted in two patients who were taking this particular drug in a clinical study that had already been completed, according to Anne Erickson, a spokesperson for Amylin.

The study that is currently underway combines three substances into a single therapy for obesity. These substances are metreleptin, a version of leptin (the human hormone) and pramlintide. Pramlintide is a diabetes drug developed by Amylin and marketed under the bend name Symlin.

According to Dr. Orville Kolterman, who is the chief medical officer for Amylin,
"We have taken this precaution so that we can thoroughly investigate this finding. Together with our partner, Takeda, we are committed to working closely with clinical investigators, regulators and outside experts to determine the best path forward."
In earlier tests using the combination of pramlintide-metreleptin, participants in the trial lost 25 pounds in weight over a period 24 weeks on average.
Responsibility
Amylin became responsible for carrying out the Phase 2 trials of this experimental obesity therapy due to a partnership agreement made in November 2009. Takeda will take control of the work once the trials of the drug enters Phase 3. If this weight loss treatment gains approval from the Food and Drug Administration, then the Japanese company holds all rights to commercialize it.

In payment for the Phase 2 trial deal, Amylin received $75 million. The deal included a second experimental obesity drug.

The setback is not such a financial hardship for Amylin because the bulk of the financial risk for bringing the drugs pramlintide-metreleptin into the market is being shouldered by Takeda, according to financial analysts.
Still No Magic Pill
This does mean there is still no chance of a magic pill to combat the effects of weight gain in a population that is growing rapidly without any sign of changing. Until people become truly aware of just what it is that is making them overweight and then avoiding it, the trend is set to continue.

Education is the solution, but few are prepared to take note and learn what foods and drinks are responsible and how they can avoid consuming them. The media doesn't help matters at all, by promoting high calorie, high sugar, unhealthy brands as being desirable without highlighting the potential health problems associated with consuming them.

It's sad that the solution is so simple, by switching the diet to eating whole foods and avoiding sweet drinks. But so many argue they don't have time to prepare and cook real meals in these days of fast this and convenient that!

[BACK TO TOP]

Posted on Fri, 18 Mar 2011 in News | 1 Comments