As America's number one meal replacement diet food delivery company Nutrisystem is continuing its amazing low price deals this month.

It has also hired a group of celebrity chefs to help improve the quality and likability of the meals in the various popular diet plans.
The Celebrity Chef Treatment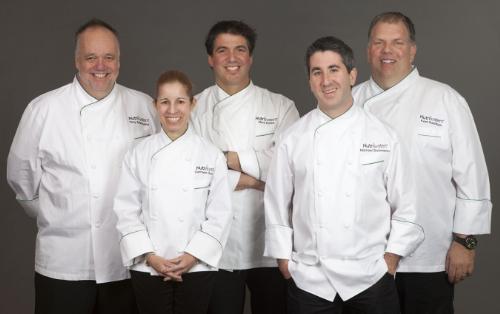 Customers who sign up now can take advantage of their great new offer of 3 free weeks of meals plus a free Jumpstart Kit to entice more people to use their program to lose weight.

But better yet is the great news that their meals, which are already of high quality and enjoyed by customers past and present, are going to get the celebrity chef treatment to spruce them up and make them even better than they ever were!

The new members of Nutrisystem's Chef Culinary Council will include:
Tony Mantuano: He is the chef/partner of Spiaggia, which is the only 4 star Italian restaurant in Chicago. He is a James Beard Winner for Best Chef of the Midwest. Tony is also a contender on Season 2 of Top Chef Masters
Michael Solomonov: He is the owner of the award-winning restaurant Zahav in Philadelphia. he is a 2011 James Beard Award finalist as well as being a recent contender on Iron Chef America
Kent Rathbun: He is the owner of a string of restaurants in Texas which includes: Abacus, Shinsei, Rathbun's Blue Plate Kitchen, Jasper's and Zea Woodfire Grill. Kent is a former winner of Iron Chef America
Mark Estee: He is known for his awarded restaurants in California and Nevada. He is a former personal chef to celebrities Paul McCartney and Britney Spears
Carmen Gonzalez: Formerly from Miami, Carmen is a private chef who currently works in New York. She is also a contender from Season 2 of Top Chef Masters
Along with other top chefs, Nutrisystem's celebrity Chef Culinary Council makes a great team of award-winning chefs.

Their job is to support the company and be involved in its ongoing mission which is providing high quality, great tasting food to all of its customers. The newly formed Council will take a hands-on role in guiding the development of new menu selections and provide their not inconsiderable expertise on the most up to the minute ingredient and culinary trends.
Compare Nutrisystem to Jenny Craig
Nutrisystem's prices are currently well below half those of main rivals Jenny Craig. So much so that right now is the best time ever to start your diet and lose some of that excess weight for the summer in what is arguably the most convenient and easy way possible.

So don't wait for something to make it the right time for you. Act now and get started right away and watch those unwanted excess pound of fat melt away to leave you with an amazing slimmer figure that you really want!

Related News Stories:
Nutrisystem Cuts Prices on Weight Loss Diet Plans
Latest Promotion
Nutrisystem Goes Mobile for Dieters
Best Prices Since 2003
Nutrisystem Replace Marie Osmond with Real People

[BACK TO TOP]

Posted on Fri, 01 Apr 2011 in News | 2 Comments