It is true that discovering weight loss solutions is the ultimate goal of those seeking the answers to their own weight problems. Some of them can be found here at this site.

So what are the solutions to the myriad of weight problems that afflict the vast majority of people who try to lose a few pounds, partially succeed, then put it all back on again, often with an extra pound or two just to rub salt into the wound?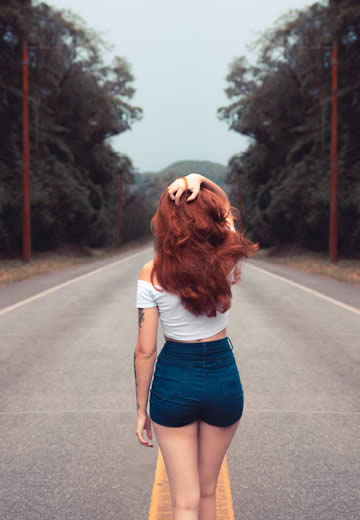 Well, let's take the most simple aspects and concentrate on them, because its a known fact that the simple solutions are often the right ones. Or at least the most productive ones. What are the predominant reasons why people fail to lose weight in the long term?
Why People Fail
There were one or more of these that they didn't like:-
The diet
The exercises
The abstinence from alcohol
The restrictions on their lifestyle
The demands made on their free time
so they gave it up.

To find the solution to getting the right slimming strategy then, we need to take these problems by the horns and find alternatives that won't cause people to just give up. We first need to look simply at the lowest common denominator in all of these options.

Then we can start looking for what will work by looking at what is not working. So what common theme runs through all of the above failing options?

Dislike.

That's where all of the desire to give up stems from. People will naturally not want to do something they don't like doing. Pretty earth shattering revelation there! Well then, knowing that people don't like their
boring, bland or restrictive diets
their tough, bone jarring exercise regimes
their being forced to go without certain things they like, such as alcohol
being forced to live differently to what they're used to
having demands made on what may be their only free time available to them
It's no wonder they are going to resist by simply stopping whatever it is they don't like doing!
Natural Ways
So lets turn this around and find some things that people do like doing that will still have enough effect on them to cause them to lose weight naturally. Notice I finished that sentence with the word "naturally" there. What we do not propose is that anyone resort to "quick fix" drugs.

This website is all about promoting natural, drug-free ways to look great. And of course it is possible for those that really do want it enough.
Success Tips
Replace those restrictive, boring diets with better ones that you will find interesting, varied and less restrictive. Just don't go back to living on pizzas, burgers and hot dogs...
Replace the regimented exercise routines with more leisurely forms of exercise that are fun to do, such as swimming, walking (especially if you have dogs), playing a fun sport such as paddle, badminton, volleyball or get together with some friends and kick a ball around the park - girls too by the way!
If you want to drink some alcohol, do it, just do it in moderation and try and opt for wine or wine spritzers rather than beer or spirits with sugary mixers.
If you like to live a certain way, then don't change it! That is of course unless you're lifestyle involves nothing more than coming home from work and spending all evening on the sofa watching TV until you haul your lazy carcass off to bed. That will have to change if you really want to lose some weight as well as to get a life!
Remember, you only have one life, so what's the point in wasting a large part of it in front of the box? What does TV do for you? Nothing, that's what! Its just a vehicle to fill your head full of advertisements to sell you manufactured food that will make you fatter, lazier and even more a slave to the television! Its a vicious circle my friends!
If you don't have a lot of free time, then don't use all you have on exercising. Compromise and use a percentage of that time for exercise. By making the exercise fun, it won't seem so much like you're stealing all your free time doing something that feels like a chore.
While it is a fact that you have to be active and eat a healthy diet in order to lose weight, above all you must enjoy what you're doing or you will not stick at it. So find something you enjoy doing that gets you out of the house and active, and a diet that you enjoy eating and just do it!

That's all you need to know in order to understand the how to achieve the most successful solutions for yourself and your particular needs in attaining the body size and shape you want.

[BACK TO TOP]

Posted on Fri, 17 Apr 2009 in weight-loss-tips | 1 Comments